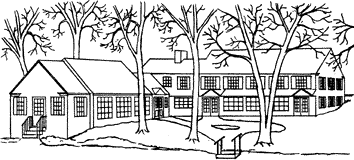 During the COVID-19 PAUSE we are meeting virtually Sundays at 11.  You are welcome to join us, please use the "Contact Us" form and we will send you a Zoom link.
We welcome all to join in meeting for worship every Sunday at 11:00. All are welcome. Children are welcome. Child care and First Day (Sunday) School are provided.
Scarsdale Friends (Quakers) meetinghouse is located at 133 Popham Road in Scarsdale, NY, just off White Plains Post Road and a half mile from the Scarsdale train station.